Interview with Asta Manninen
14 November 2019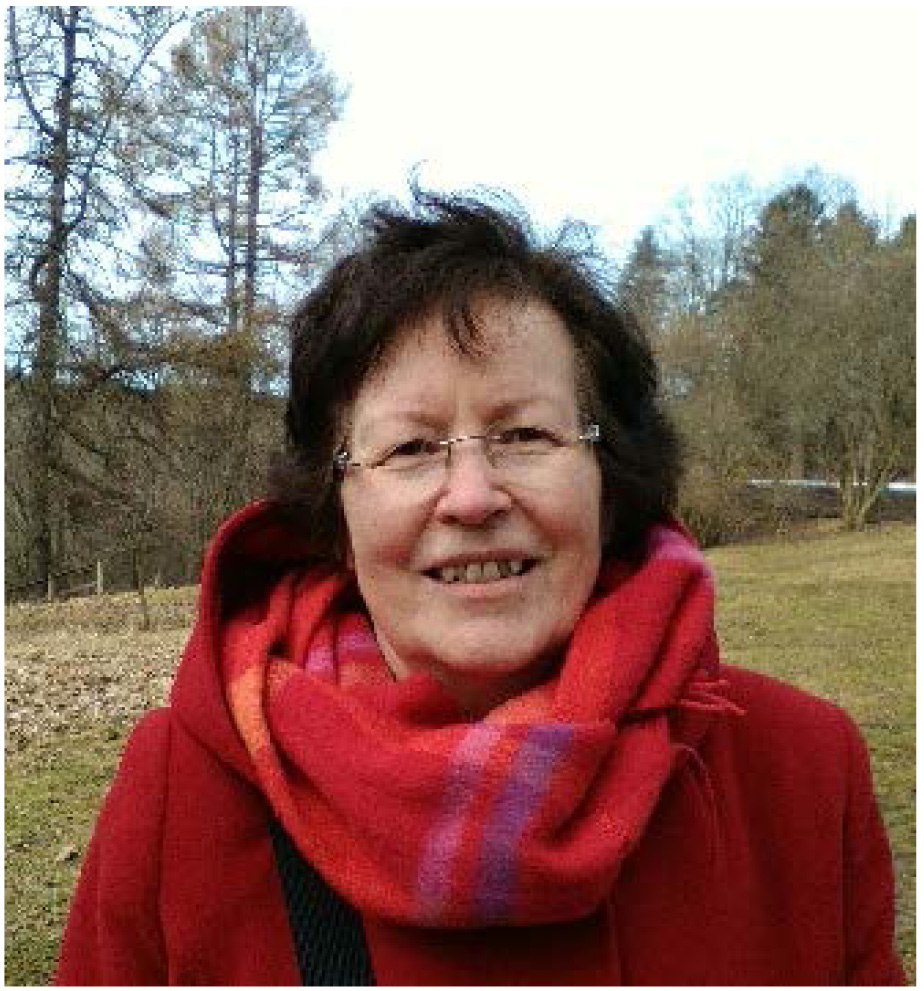 "We can really draw strength from one another and look at the best practice or look at international practices, learning from each other on how best to do it in our own country."
By Katherine M. Condon, Ph.D., Interview Editor - SJIAOS
---
Asta Manninen has been the director of City of Helsinki Urban Facts since 2001 (retired in April 2015). City of Helsinki Urban Facts has grown from a small municipal Statistical Office established in 1911 to a significant city department in charge of and embracing urban statistics, urban research, and information services as well as the city archives. Networking and collaboration is a major feature at Urban Facts with established cooperation and partnerships with Statistics Finland, universities and research institutes, and cities at home and abroad. Under Asta's leadership there has been much emphases and work devoted to open data through the set up in 2011 of the regional open data service Helsinki Region Infoshare.
Asta has experience in the fields of urban and regional statistics, urban research and information services including also knowledge of geographical information systems (GIS) and open data. She is experienced in official statistics, in standards and other measures in making statistics comparable and information systems interoperable on international level. At present, she is member of the European Statistical Advisory Committee (ESAC). She is also involved in projects in her expertise area, and is member of the Editorial Board of the Statistical Journal of International Official Statistics (SJIAOS). She is also an elected member of the International Statistical Institute, member of the IAOS and its Standing Committee on Urban and Regional Statistics and Research (SCORUS) (chair of SCORUS 1994-1997 and vice-chair 1992-1993). She is an Honorary Member of the Finnish Statistical Society. She has chaired numerous projects and networks, issued publications and articles on topic areas of her expertise and interest.
Asta holds a MSc. in statistics, mathematics, information technology, sociology from University of Tampere, Finland. In addition, she has worked and taken courses in related areas of management, business administration, economy, strategic planning as well as languages.  She has done study trips and international conferences. As she says,
It´s very much also about 'learning by doing.' You participate actively in various networks and projects, associations etc. and you take new responsibilities. It´s about cooperation and collaboration, memberships and partnerships. You learn from colleagues and you share and exchange experiences.  Open data has brought new forms of collaboration, for example design using open data provides services and innovations more sustainable and fit for purpose. Data visualisation is also design helping communicate information clearly and effectively, often interactively.
In this special theme issue "Urban, Regional and Small Area Statistics," Asta is the issue editor and thus, we wanted to learn more about her background and how she came to her expertise in this multi-faceted and increasingly important topic area. The phone interview with Asta Manninen was done by Katherine Condon on March 3,2017.
INTERVIEWER: Thank you so much for allowing us to interview you.  Let us start at the very beginning and go back to your childhood in Finland.  What was it like growing up in your country?
Thank you.  It is a pleasure and honor for me to participate in the interview series. 
I grew up in the countryside in Finland. In the northwest, approximately 450 km northwest of Helsinki.  It was on the coast across to Sweden, in a municipality that is very close to Vaasa. [1]  Vaasa is an old city.  It is one of our bigger cities in Finland.  The area where I grew up was, by that time, totally Swedish-speaking and today being on the west coast, is the most Swedish speaking area of Finland. Depending on the municipality in the area, 85- 92 percent of the population have Swedish as their mother-tongue, as I am myself.  I also am fluent in Finnish, as well.  Finland is a bilingual country.
My parent were farmers.  When I think of my childhood, I was brought up in a caring family with support for education and schooling.  I also appreciate that I grew up with four brothers.  From early on we were engaged in work, taking responsibilities, and learning new things.  I am thankful for the entrepreneurial spirit I inherited.
INTERVIEWER: What was your education like before university?
I went to school in the classical way.[2]  After basic schooling, I took the upper secondary school with a theoretic direction. It was a clear choice for me to take mathematics.  In the city of Vaasa in a Swedish school (Vasa Svenska samskola) I took the track of sciences with mathematics, with physics, chemistry, biology, geography, and so forth.  I also did languages and some humanities.  It was a clear choice for me to do mathematics and then languages because Finland is a small country. The need to know more than one language was critical.
This need for knowing other languages also grew out of Finland's history.  Asta helped me to understand a little of Finland's history.  She told me that Finland was under the control of Sweden for 700 hundred years until 1809. In 1809, it became an autonomous Grand Duchy of the Russian Empire until 1917. Asta also mentioned that 2017 is a very special year in Finland – centennial celebration of independence.
INTERVIEWER: Looking back to our childhoods, we often find that a particular event or person had an impact on our later years. Did a particular person or event shape you into the person you are today?
I would say that my childhood and early years in my family gave me solid self-confidence and that's the best I could get.  I think that this self-confidence was very good for my later life.  It was important through taking responsibility, life-long learning, and relying upon one's self. It was my self-confidence that allowed me to know that I could manage whatever came my way.
INTERVIEWER: Your official biography states that you have a MSc in statistics, mathematics, informational technology and sociology at the University of Tampere.[3]  What made you choose this university and what did you study there as an undergraduate?
Thank you for the question.  In Finland, you have to take an exam called the "Matriculation Examination," which if you pass gives you eligibility to apply to university. Within this examination, you have some obligatory subjects that you can choose from and some optional subjects you may pick. I had courses in mathematics and sciences, languages, humanities and so forth.  So, I looked for universities that I could apply mathematics and related sciences. By that time, it was so long ago (1970), University of Tampere was one of the pioneers in introducing information technology to be combined also with social sciences. I also applied to other universities which I could have gone to, but I chose Tampere.  An additional reason for why I chose Tampere was that it was in the Finnish area of Finland.  I wanted to improve my Finnish language skills so that when I graduated from university I would have good competency in both Swedish and Finnish to apply for jobs, especially if one thinks about jobs in the public sector.  Working in the public sector, one needs perfect skills in both languages. 
At many universities, normally one connects mathematics and sciences for people to become either researchers or teachers.  However, I thought of something else.  Therefore, I was interested in going to Tampere with its focus on statistics, which is close to mathematics and its applied, as well it can be utilized in so many ways in society.  That was why I thought it would be a good thing and then I wanted to learn about society and how it behaves, therefore I took sociology. 
INTERVIEWER: From your education in Tampere, your work career has been in Helsinki – how did that come about?
While the majority of my work has been in Helsinki, I did work a short period in Tampere as a research assistant as well as did some teaching in mathematics in a smaller nearby city.  But then I got married.  We both had university degrees and finding attractive jobs for both of us would have been difficult in a smaller city, so we looked for a bigger labor market, a more diversified labor market.  So, the only real choice then was to go to Helsinki.  It was the right choice. 
The other reason is that Helsinki is the capital city of Finland.  In general, a capital city has a lot of international connections, so there were many attractive factors of choosing to move to Helsinki.  My late husband was specialized in linguistic, so this was another reason that the international connection was very important.
This is a preview of an interview conducted for and published in the Statistical Journal of the IAOS. The full interview can be read here.
---
[1] Vaasa is a city on the west coast of Finland (See Figure 1 for location of Vaasa.) It received its charter in 1606, during the reign of Charles IX of Sweden and is named after the Royal House of Vasa. In 2014, Vaasa had a population of 66,405, and is the regional capital of Ostrobothnia.