An Interview with Marlene Weinauer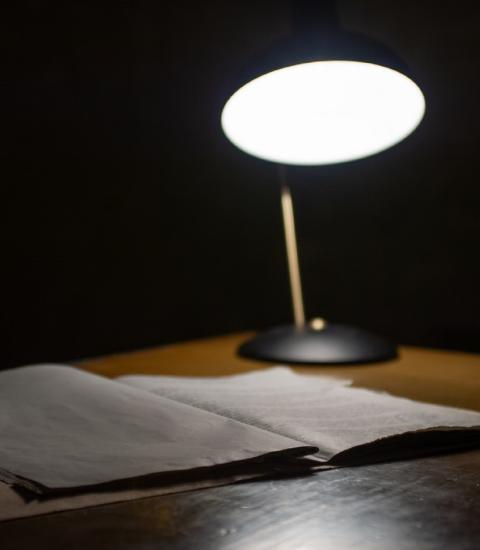 18 December 2019
"My most important advice is not to be too hard on yourself or on your work. I know too many statisticians that hide their work for too long, as it does not seem perfect to them or as it seems too simple to be an accomplishment."
By Nancy Torrieri, Interview Editor - SJIAOS
---
Marlene Weinauer is a statistician at Statistics Austria, Directorate of Social Statistics and the author of the 2019 YSP award paper, Be a detective for a day: How to detect falsified interviews with methods of Statistics. She has a Master's Degree in "Statistics and Mathematics in Economics" from the Technical University of Vienna, and a Master's Degree in "Teacher Training for Physical Education and Mathematics" from the University of Vienna and the Technical University of Vienna. Her Final Thesis was awarded in the category "Applied Statistics" from the Austrian Society of Statistics.
After serving as a teacher in Physical Education for two years, Marlene took a position as a statistician at Statistics Austria. There, she started as an intern in the Department of Methodology, where she was involved in analysis and forecasting of mortality data by cause of death. Then, she worked as Statistician for the annual European Information and Communication Technology (ICT) surveys in the Directorate of Social Statistics and also as a member of the house-intern Big Data Task Force. Since mid-2019, Marlene has undertaken assignments related to Survey Quality, Reporting and Monitoring in the Directorate of Social Statistics. But Marlene has not stopped teaching completely; she serves as a lecturer for teaching statistics to nurses and as an ice skating instructor for children in kindergarten.
Given the diversity of her interests, her novel approach to developing a paper should not be surprising. Using a question-and-answer account rather than a strictly narrative approach, Marlene engaged the reader to "become a detective for a day" and laid out an analysis of how to detect falsified interviews with the methods of statistics.
Statistical agencies spend a lot of time and effort on preparing data collections, which can be heavily biased by interviewers who provide suspicious answers. However, the lack of possibilities for automation and the high time investment in studying the problem may have made the topic of interview falsification of less interest to researchers than in the past. This situation is changing now because of the popularity of and interest in data science.
Interview falsification is a long-established problem with surveys, and its detection has mostly relied on traditional methods (such as recontact, test calls and monitoring recorded interviews). Some feel the topic is somewhat stale and of less interest to researchers today than in the past. Marlene contends that what is needed is a globally applicable, data-driven method of research on interview falsification.
Marlene's goal for her paper was to provide National Statistical Offices with a mostly automatic tool written in the statistical software R for detecting this problem.
As the course of examining evidence, investigating it with various methods, filtering out conclusive evidence, and concluding how to close the case seems like detective work, the framework for the paper is appropriate.
Marlene notes, however, that a richer, deeper level of research on the prevention of interview fabrication is needed. She hopes for international expertise and collaboration to follow up her work.
Marlene has given a lot of thought to what she wants out of a career, so it seemed appropriate to draw on that background in framing a question for her. We asked, "Thinking about your own career and careers of your professional colleagues, what challenges did you face as you pursued your educational and career goals? What advice would you give to young statisticians to help them succeed?" Marlene responded to these questions in a series of comments presented below.
"Concerning educational goals: I can't think of any noteworthy challenges. University was overall a great time, I always look back to it very positively! I learned many different things and made friends for a lifetime."
"The biggest challenge for me was after graduating, when I had to decide where I wanted to work in the field of statistics. My main requirements for a job were: interesting, meaningful and ethical. I decided to target an academic career and signed a contract for a Ph.D position. But because of the discontinuity of many academic positions of young statisticians nowadays and the thought that I might have to leave Vienna forever for professional reasons, I changed my mind at the last second: I cancelled the Ph.D position and applied for a position at Statistics Austria."
"Now, three and a half years later, I do not regret this decision at all: I work on many interesting projects, have the possibility to do a bit of research and have a stable job. All my requirements for a job are fulfilled. The only thing that bothers me is that I miss pure mathematics. But I have some plans to overcome this issue."
We also asked Marlene about what kind of advice she would give other young statisticians to help them succeed. She replied, "My main advice to other young statisticians is to make their career choice carefully and fitting to their personality."
"For statisticians already at work," she continued, "my most important advice is not to be too hard on yourself or on your work. I know too many statisticians that hide their work for too long, as it does not seem perfect to them or as it seems too simple to be an accomplishment. But most of the time it is already very important and they could have helped other people by sharing their findings."
Marlene also promoted learning from others: "At university and also now in the office, I always try to exchange my ideas with as many colleagues as possible. Learning from and getting inspired by different approaches of different people improves my skills the most."