Interview with Fritz Scheuren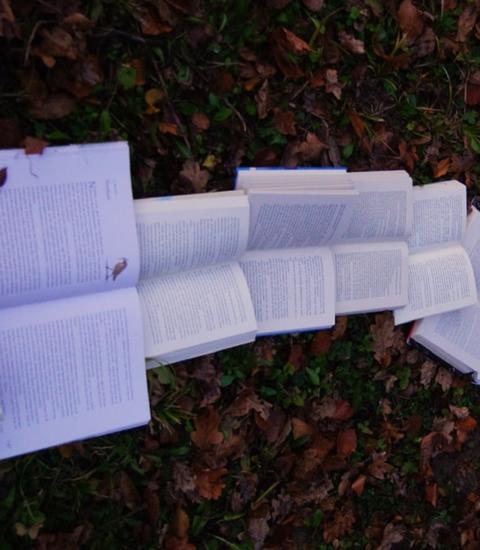 23 September 2019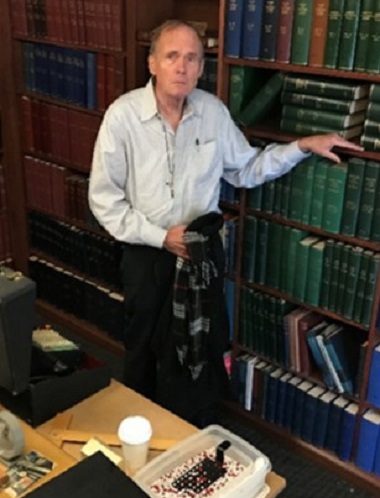 They wanted to hire a statistician, and because I was not one, they paid for classes... I Immediately began taking statistics courses [part-time] at The George Washington University (GWU), and after nine years of night school, I eventually earned my PhD. 
 By Katherine M. Condon, Ph.D., Interview Editor - SJIAOS
Fritz Scheuren stepped down from his position of Editor-in-Chief to the Statistical Journal of the IAOS after the March 2016 issue.
In preparing for the present interview, I have found that he has been involved in many different activities and created networks to support others throughout his professional career. He has served as the President of the American Statistical Association (2005), as well as been a co-founder of Statisticians without Borders (SwB), to name just some of the positions and activities he has held. He has given of himself to many people (family, students, and colleagues) and causes. His enthusiasm in these activities is contagious. Many have commented on his warmth and how down-to-earth he is, as well as being inspired by his passion for statistics and humanity. Murphy's (2011) piece focuses on "his commitment to improving the lives of others" and notes that "it is evident through his human rights projects, volunteer work and leadership activities." Statistics being his career path, he uses it to benefit humanity – and chose while President of the American Statistical Association the theme "use our discipline to enhance human welfare" – and part of the American Statistical Association mandate.
The first face-to-face interview with Fritz Scheuren was conducted on April 8, 2016 by Katherine Condon at Reiter's Books  located in Washington, DC at the corner of 19th & G Street, NW.   At the beginning of the conversation, Fritz and Katherine sat with Daphne Gaskins of Reiter's Bookstore, to organize the foundation of this conversation regarding his life as another "accidental statistician."   We talked amongst the books of this wonderful bookstore, as other patrons were also enjoying the bookstore and chatting.
Because we had a set of questions to guide our conversation and this interview, Fritz was well ahead of me in getting down to business on talking about the influences that shaped him to "accidentally" become the statistician and human being he is today.
It's a joy for me to talk about myself again, and as you will see, if you haven't already realized, I am "full of it".
And so, this interview began. However, before we got down to the questions, Fritz wanted to mention several books that he thought were important to laying the foundation of this conversation. The first was a book about the Celts (Cunliffe, 2003), and as he said
It honors a people who have been badly treated by history. One of the themes in my life is to help the little guy, to evening it up…. Not by putting the big guy down, but even-ing up the playing field [for the little guy].
This theme of helping people also came out in Murphy (2011), in which she wrote,
Perhaps he is dedicated to helping people because, despite having a loving family, Scheuren's childhood was difficult. Growing up in Boston, Massachusetts, he lived in the Projects, [i.e., public housing] with his mother, and sister, Marie, and attended Boston College High School. Every day, he walked across a dump to get to school, and those were the days when open burning was still permitted. "I enjoyed school ", he said, "but because of my poverty and where I lived, it was also challenging."
The next book he mentioned was the autobiography of George Box (Box, 2013), because as Fritz commented, Box also came to the world of statistics accidentally. Fritz said,
I too didn't start off as a statistician. My father wanted me to be an engineer.  So, first of all I studied civil engineering, but then I didn't want to do that. I then went off to do English [as a high school English teacher], but then I didn't want to do that. Then I got a job as a statistician and it turned out that it was something that I was pretty good at.
Fritz went on to say that,
My father could be cranky at times, but he used to get up early in the morning, as do I. While everyone else was still asleep, he would make decaf for himself and sometimes he would take a small [sausage] and he would turn on the gas stove and cook [the sausage] over the flame. And I would too. We would eat that in the morning and we would talk during those early morning times. I miss those moments in life …. I am the only one of the seven who really got to know [our] father because I was first. Then my mother got sick after my sister was born and my father went to war [World War II]. Then he came back. After that well, … they are both gone now and I miss them both. Anyway, their values are what I try to live by in my life.
This reminded him of a story that he wanted to tell – from the German "genug ist genug" or "enough is enough" – to be illustrative 
So, I'm going to marry this woman [his wife] and she is Chinese. So, I go to my mother and tell her that I want to marry Elizabeth. My mother replied, "I have only one question, what religion is she?" I told her and it was the right answer for my mother. So, I then go to my father to tell him that I want to marry Elizabeth. He responds, "I have only one question, what school did she go to?" That was also the right answer. My father went to MIT, my wife went to MIT, but I did not go to MIT. [He didn't go to MIT as it was during the Vietnam War era and said he was very stubborn about a lot of things.]. My father asked a follow-up question, "Was that undergraduate or graduate?" I responded "undergraduate." This also pleased him. Sadly, the one thing my father didn't live long enough to know was that his grandson who is named after him also went to MIT undergraduate. He did know that my first-born son was named after him, as I called him at 2 AM to tell him – waking him up. He was actually quite pleased. While my father already had lots of grandsons, this was the first one that was named after him.
Turning to the final book – The Art of Stillness (Iyer, 2014) which Fritz stated is a very important concept for him.
The word "stille" in German does not only mean "silence" like in "Silent Night, Holy Night" but "quiet" like a very deep spiritual meaning, to be open to receive God. This is a very feminine concept…. Men don't really understand this concept … but they could learn it. Anyway, I'm working on it. But, I keep realizing that I don't really know much about anything.
---
The full interview appeared in the Statistical Journal of the IAOS. Read the full interview here.