Interview with Cathy Furlong
17 October 2019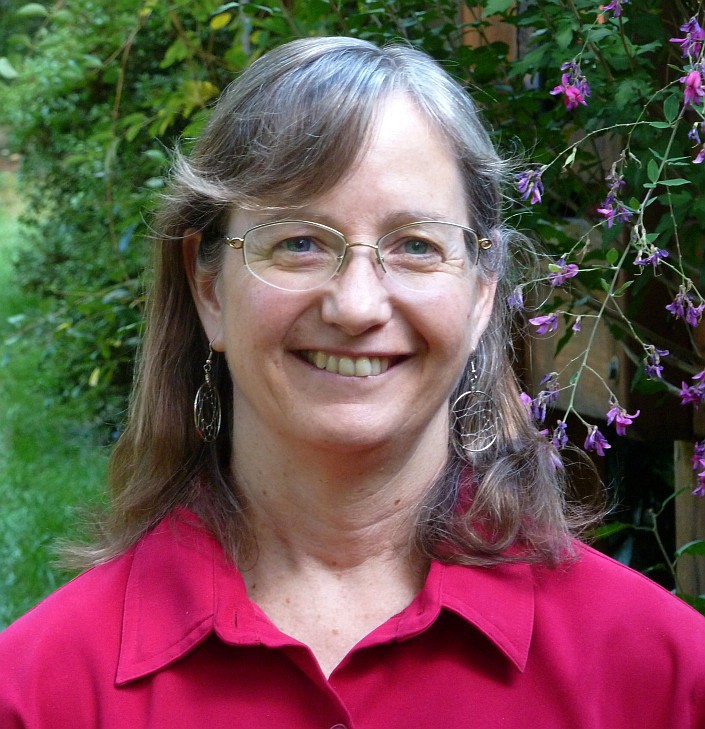 Communication and teamworks are the most essential skills
Conversation on Statistics Without Borders, between Cathy Furlong (Chair) and Katherine Condon and Kirsten West (JAIOS)
---
Interviewers: We would like to start our conversation by talking about the history of Statistics Without Borders (SWB), how it developed, its mission, some of the past and current projects and then we our also curious to learn about your experiences with SWB.
In 2005, the American Statistical Association (ASA) started a group called "Special Interest Group on Volunteerism". At the 2008 Joint Statistical Meeting (JSM), a panel session entitled "Statisticians Speaking Out and Reaching Out on Global Health" was on the program and sparked a conversation between Gary Shapiro and Fritz Scheuren, which eventually resulted in the formation of Statistics Without Borders (SWB).  SWB had four co-founders: Steve Pierson, Gary Shapiro, Fritz Scheuren and Jim Cochran.
The group on volunteerism gradually declined whereas SWB continued to grow.  In 2010, SWB became an outreach organization of the ASA, and it started drafting its first charter. The group had about 130 members that year. Now, in 2015, there are about 1,400 members- all volunteers.
Statistics Without Borders provides free statistical consulting to organizations and government agencies, particularly from developing nations. These organizations and agencies do not have resources for statistical services. In support of non-partisan and secular activities, SWB promotes the use of statistics to improve the health and well-being of all people. The vision is to achieve and implement best statistical practices in the services of others.
The definition of what constitutes a project has developed over the years. Last year at the 2014 JSM SWB Business Meeting, Gary Shapiro and I introduced two amendments to the Charter. One of amendments was to extend the definition of a project from global health to include "…the use of statistics to improve the health and well-being of all people". SWB will work with governments and non-profit organizations that need statistical help and cannot afford a statistician of their own. SWB is an outreach committee of the American Statistical Association; SWB will work with organizations about the value of statisticians and at the same time SWB as well as working with an organization or an agency to solve a statistical problem, SWB volunteers show the benefits of having a statistical help and encourage the organization to hire a statistician. SWB has been successful in this goal by posting positions for statisticians for client organizations.
The earthquake in Nepal this year, is an example of a situation where SWB stepped in. One of the humanitarian agencies wanted to join databases, but did not know how to accomplish the task. There was no statistical analysis involved. People on the ground simply needed a clean dataset that could help them do their work.
Different organizations have knowledge about 'combining' databases, but statisticians bring in a perspective that can help in a crisis, such as the one in Nepal after the earthquake. Statisticians look at the situation from a multi-purpose perspective. For example, when I look at a dataset as a statistician, I ask the question, "What do you want to do with this dataset?" "What variables do I need on this dataset?"
Interviewers: Where do these data sets reside?
In the case of Nepal, we learned that the Nepal government has excellent demographic datasets. When the e-mail request came out on the Digital Humanitarian Network (DHN), it was a request for help with organizing datasets. I took a look initially at these datasets and it was overwhelming. It was overwhelming and fabulous at the same time, because there was so much information. There was all this information in different datasets, for different districts and different EXCEL tabs. Information was needed from each tab, but it had to be combined in order to be of any use for the people working on the ground.
SWB can also provide a perspective after the crisis. As an outreach organization, SWB has worked with groups after the crisis to see the limitations of a certain way of organizing the data. This is where SWB can step in because our statisticians have experience and can help. Three SWB statisticians/volunteers worked on the Nepal project.
Statistics Without Borders continues to grow. Not only has our memberships grown. The projects have grown and the types of projects we get involved with are changing.
Interviewers: How did you learn about the organization? How did you get involved?
I retired from teaching in 2008. I knew I wanted to pursue a career in statistics but did not know what area/subject I was interested in. I decided to do volunteer work for many non-governmental organizations. Mary Gray, who was my advisor at American University, suggested I get involved in both the American Association for the Advancement of Science-On-Call Scientists and Stat-Aid; both organization work on human rights projects. These experiences resulted into me being I introduced to SWB at the 2011 JSM SWB Business meeting. At the SWB Business meeting, an e-mail list was circulated and it was suggested that anyone in attendance not on the list put his or her name on it. Justin Fisher, New Project Chair, was looking for someone to work with him. My name was suggested and I started working with him. Later on, Justin became chair of SWB and I became the New Project Chair. There was no planning on my part; my involvement just worked out that way.
Upon reflection, I see when one is open, listening and meeting people; one begins to recognize those individuals who are great mentors. One may not realize this at the time, but you know the people you are meeting are really good at what they do. Moreover, you just know that if these people suggest something, that you should follow that lead and do it. Mary Gray, my advisor at American University, and Fritz Scheuren, were some of these people for me. I knew both individuals are highly regarded in their field. I did not always understand what both suggested I do; I just did it.
It all sort of flows together. People who are interesting and interested in helping to develop other people's skills. Somehow, these people have that bit of natural connectivity and you are looking for those types of people, for those people who are a little curious, who need to or want to move on to explore things. For me, there was no plan; I had no idea what I was getting involved in. It just kind of falls in your lap, you find it interesting, and you start getting involved. You know you are doing the right thing because it feels right and you do not have to think about it.
People have l said to me "Gosh, you spend so much time on this" and yet, I say, "It is so fascinating." Time is immaterial. Can you imagine? I get to talk to people around the world. I have the opportunity to talk to them about what projects they want to do and why they want to do them. What they need.  Why they need it.  I have had the opportunity to work with so many different people and see how so many talented people use their knowledge and technical skills. \By working with people from around the world, you begin to understand we just want to work together  to solve whatever problem there is to solve; it is amazing how we all can get along.
---
This is a preview of an interview conducted for and published in the Statistical Journal of the IAOS. The full interview can be read here.