Conversation with Monica Dashen and Rachel Green: Haitian Aid/Hurricane Matthew Aftermath Survey Project
30 October 2019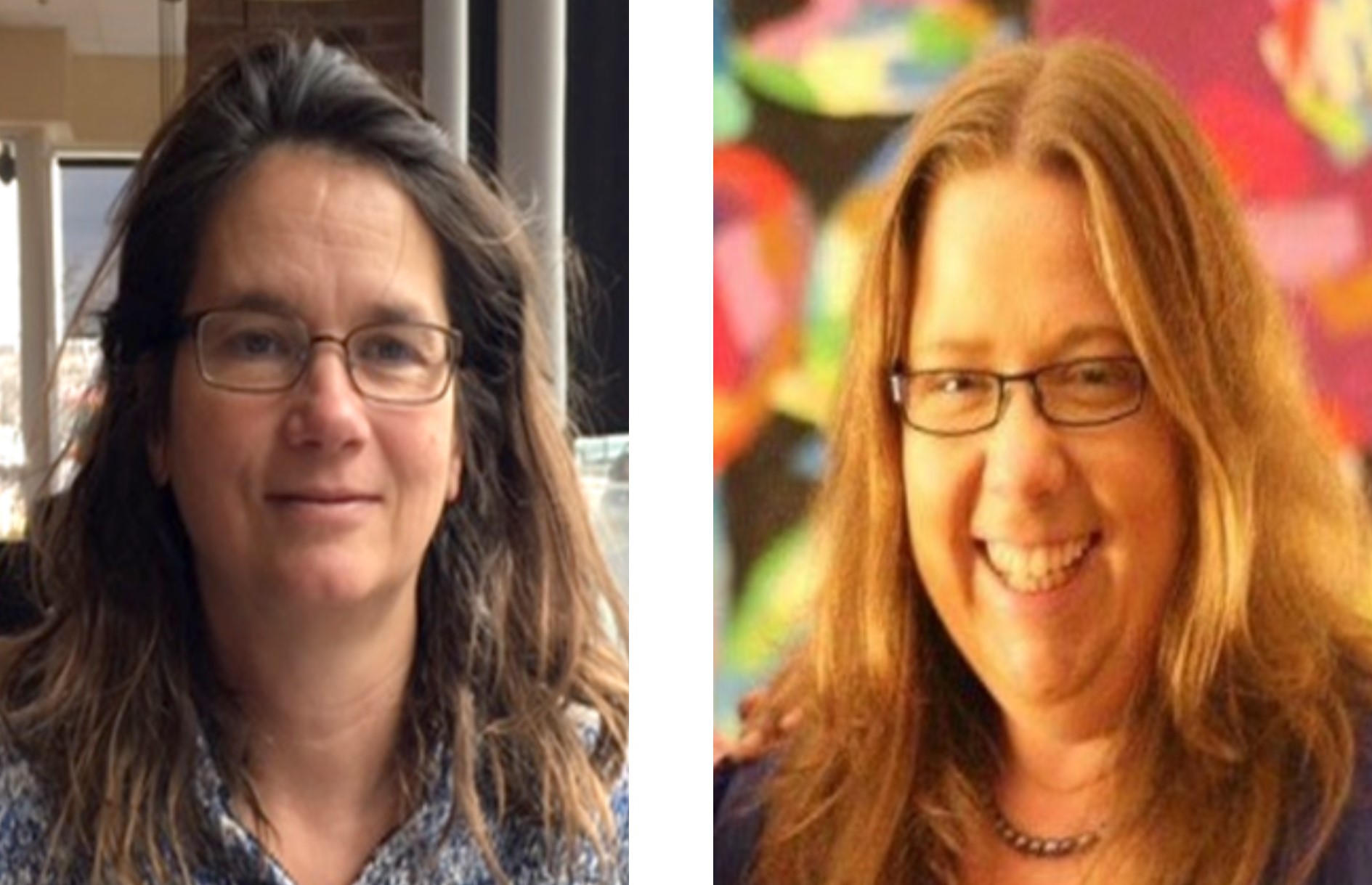 "This project relates to some highly complex topics where important work is ongoing. It was interesting to contribute in a small way to these ongoing discussions and thanks again to all those who helped out in the project and thank especially to those who shared their experiences and stories."
Conversation on Statistics Without Borders, between Monica Dashen, Rachel Green and Katherine Condon  
---
In this Conversation conducted with Monica Dashen and Rachel Green, we learn about their experiences on a volunteer project with Statistics without Borders (SwB) in Haiti during the aftermath of Hurricane Matthew (October 2016). The project focused on conducting a nationwide household survey to confirm aid distribution and quantify the aftermath of Hurricane Matthew (five-weeks later). In this small-scale survey, SwB explored the following topics (a) aid distribution, (b) impact of Matthew, and (c) health issues. Only 18% of the people have received aid. The results of the study indicate that aid distribution, a thorny issue, needs to be given still more thought.
INTERVIEWER: Before we get to the specifics of the project, can you talk about the circumstances and background of Hurricane Matthew.
On October, 2016, Hurricane Matthew (category 4) pummeled the southern and northwestern portions of Haiti, a Caribbean island, with 140 mph winds and torrential rain storms. Rivers flooded nearby homes, sweeping away personal belongings, crops, animals, and homes, leaving people with little food and shelter. People sought shelter in nearby schools, churches, or with other family members. The winds turned nails, tin roofs, and tree branches into daggers. Such injuries are prone to tetanus if left untreated. Unclean water is the source of cholera and other diseases. Matthew swept away sources of clean water and latrines, thereby increasing the chances that people will drink unclean water. Cholera outbreaks occurred. Medical facilities were destroyed.
On October 7, three days later, the Dominicans arrived with 5,000 trucks filled with food and sanitation supplies. (Haiti and the Dominican Republic share Hispaniola, a Caribbean island.)  The Dominicans repaired roads along the way and unloaded the aid at a distribution site located in Port-au-Prince, the Haitian capital. (Port-au-Prince was largely spared from Matthew's wrath.)  Other aid organizations followed suit. USAID's Office of U.S. Foreign Disaster Assistance had pre-positioned supplies in certain areas prior to Matthew. The UN offered food and mapped out Matthew's path, including the location of closed cholera clinics. The Salvation Army deployed their troops to assess and repair damage to the schools in the hardest hit areas of the South. Dutch volunteer doctors stitched up injuries. Help was available.
Typically, aid distribution from large organizations is coordinated through the Haitian government. For example, USAID's Hurricane Matthew Disaster Assistance Response Team worked directly with the Haitian Directorate of Civil Protection to tailor aid distribution to the specific needs of the affected locations. Aid is typically dropped off at a school or another public facility in a commune center. The people residing in the nearby sub-communes must find a way to obtain the aid from the center.
Disasters bring chaos and confusion. Data can clarify the situation. Aid organizations can readily report the "what," "where," and the "how" of the distribution. The UN's Office for the Coordination of Humanitarian Affairs (OCHA) provides weekly updates of aid delivered, and assessments. For example, OCHA provides a count each week of food delivered by the World Food Programme to each department and commune distribution site, along with any security incidents. To the best of our knowledge, this food count is based on the amount of food unloaded from the truck at the distribution site in each commune center.
However, it is the "who" of the distribution that is more difficult to identify or even may remain unknown. There are fairly rural parts of Haiti in the South. Are only those people closest to the distribution site receiving the aid? Are only those people, who can afford this supposedly free aid, receiving it?  Here is where SwB stepped in. SwB is a pro-bono Outreach Group of the American Statistical Association (ASA).
SwB conducted a survey of the "who."  Specifically, SwB sought to find out:
who received the aid,

who did not receive aid,

who lost the most after Matthew (e.g., job, home, possessions, and crops),

who was aware of disease danger signs,

who used the prescribed diarrhea treatments, and

who was aware of the availability of health care? 
To answer these questions, SwB conducted a nationwide household survey. This survey represents a "snapshot" of the aid distribution and aftermath just five weeks after Hurricane Matthew.
This household survey approach differs from OCHA's counts in that it includes a representative sample of everyone eligible for aid—those who received it and those who did not.In contrast, the OCHA's counts are more inventory like. To the best of our knowledge, this count is based on aid handed out from the truck or distribution site. If SwB only interviewed those people at the truck obtaining aid, we would just learn about those people who received it.
Using household survey data to validate aid distribution is not new. In conjunction with the government, UNICEF distributes five childhood lifesaving vaccines to health care providers. The data collected in the vaccination module of the Multi Indicator Cluster Survey (sponsored by UNICEF), for example, provides insights into whether the healthcare workers did in fact give the children these lifesaving vaccines.
What is new is the usage of household surveys to confirm aid distribution from more than one source shortly after an immediate crisis. This work provides just such a measure. In fact, this household aid distribution survey can be readily applied to an immediate crisis situation like Matthew or more prolonged ones like famines in Ethiopia. This survey was sponsored by the American Statistical Association.
INTERVIEWER: How did each of you learn about this project? And how did you prepare for going into the field?
[Monica Dashen]: I first thought of the aid distribution survey idea after talking to an UN official in Ethiopia. Right now, the northern and eastern areas of Ethiopia are experiencing a long term drought and aid is delivered to the schools.  Gary Shapiro, Rachel Green and I helped this UN official set up a pilot survey where school officials were asked to report the number of student absences and aid deliveries on a monthly basis.   I was reminded of this aid project after Hurricane Matthew struck Haiti and thought of an earlier SwB project on the Haitian Earthquake. I spoke to Fritz Scheuren about the scope and implementation of this project and am grateful to the other earthquake authors who took the time to share their materials, insights and contacts in Haiti.  Likewise, I am appreciative of the American Statistical Association's financial support.
[Rachel Green] : I first heard about this project in an email from Monica, which was something like "Hey, I'm about to go to Haiti for a SwB project, can you help out with some survey design?" (Monica and I met when we worked on a SwB project together involving the Humanitarian ID software.)
When I first saw the survey aims, it seemed a little bit optimistic to collect a range of information on many sensitive topics while maintaining short interview times. There is something of a challenge in designing survey questions for an environment that can seem far from where you live.  For example, when looking at the questions on awareness of cholera treatments and symptoms, I wondered how I and others would have done at identifying cholera.
---